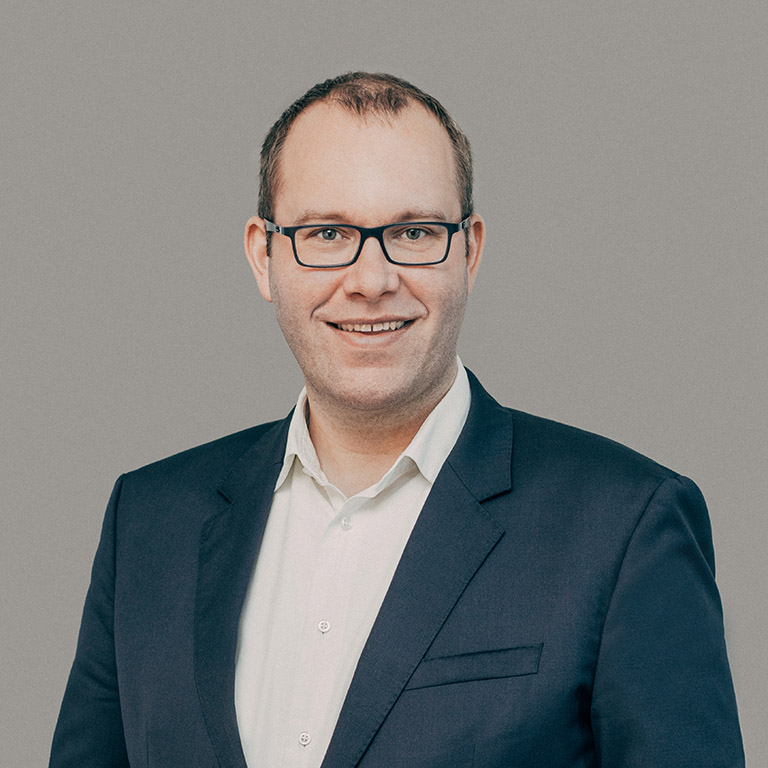 Temnitzpark
The Temnitzpark offers you an ideal location for your business as it is directly positioned along the autobahn A 24, with driving time as little as one hour to Berlin, one and a half hours to Rostock and two hours to Hamburg. You'll find perfect conditions for both, your trade and industrial settlements "at the gates of Berlin" as well as enterprises with close connections to ports at the North and Baltic Seas.
Best conditions for your success.
Temnitzpark, located north of Berlin in the middle of the Ostprignitz-Ruppin district, it is an ideal location for industry and commerce. Due to the direct connection to the A 24 and the B 167, you, your goods and business customers can reach Berlin and Potsdam in only one hour, Rostock in only one and a half hours and Hamburg in two hours.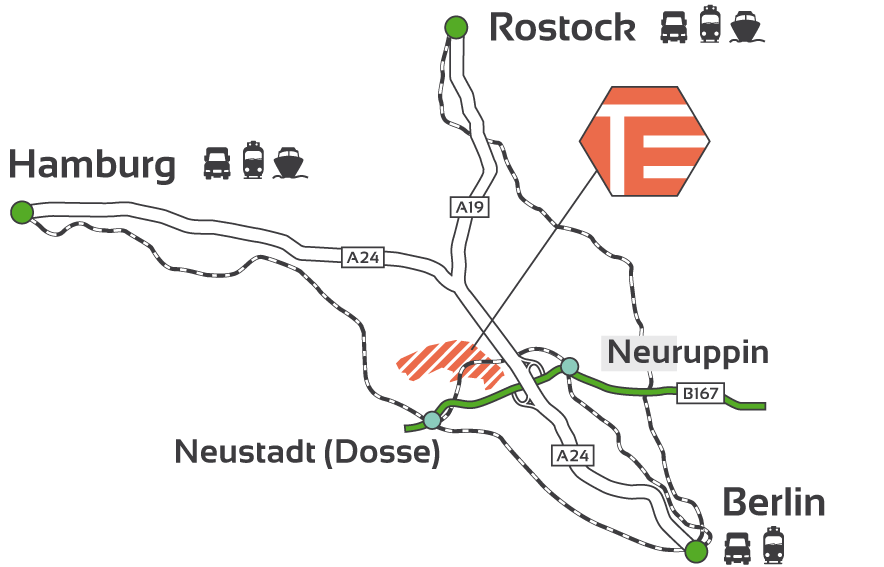 Centers:
Berlin (approx. 70 km)
Potsdam (approx 80 km)
Rostock (approx 160 km)
Hamburg (approx 220 km)
Highway:
BAB 24 (approx 0,6 km)
Main road:
B 167 (approx 0,5 km)
Rail:
Neuruppin West station 
(approx 7 km)
Location advantage

Total net area: 108,6 ha
Instant availability: 46,2 ha
thereof 7 small areas
up to 1 ha (total 5,0 ha)
thereof 7 areas from 1 ha
to 10 ha (total 26,6 ha)
thereof 2 surfaces
up to10 ha (total 24,6 ha)
Industries

Timber industry

Metal processing
Synthetics / chemistry

Recycling / Waste management

Development / Media

Electricity: yes
Gas: yes
District heating: no
Drinking water: yes
Wastewater: yes
Mobile network: yes
Telephone: yes
Broadband/DSL: yes